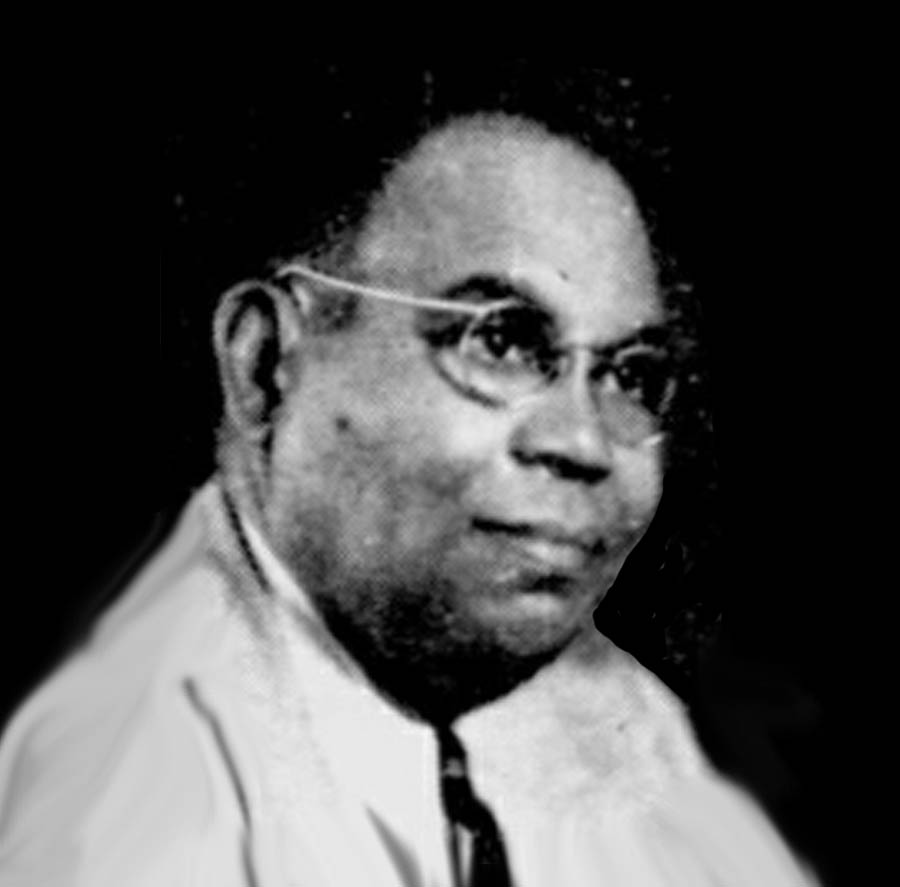 Reese DuPree, Music Entrepreneur, Blues Artist
Though not that well known nowadays, Reese DuPree was once one of the country's leading figures in show business; a very successful African American singer, musician, promoter and venue owner from the 1910's through the 1940's. In the 1920's DuPree helped shape the entertainment scene on Asbury Park's West Side while at the same time becoming one of the first black male vocalists ever to record.
Reese LaMarr DuPree was born July 18, 1883, on a cotton plantation in Bibb County, Georgia, about eight miles south of the city of Macon. Reese began singing spirituals in church but left the plantation when he was thirteen. After a series of jobs he headed north to New York City around 1900. DuPree is credited by many for writing the song, "Shortnin' Bread," which he was singing in public since 1905.
After winning an amateur contest at the Miner's Theatre in New York City, DuPree quit his job and began making the rounds of amateur contests around the city. He appeared in the movie, "Turkey in The Straw." Eventually DuPree was hired as a singer in a fashionable night club, where he was discovered by Diamond Jim Brady, Lillian Russell and Sophie Tucker. They helped him get a lucrative job as a singer which he kept for five years. From there, DuPree began doing special engagements and concerts. He ran dances that made as much as $1,000 to $1,400 a night. During that time Reese claimed to have made $150,000 but spent it all on automobiles and high living. He ran dancehalls and in 1917 went to Atlantic City and opened the Egg Harbor Hotel. Unfortunately, the hotel was destroyed in a fire after a short time.
In 1918, Reese arrived on Asbury Park's West Side, renting Lafayette Hall at 1155 Springwood Avenue. For a residence, DuPree purchased the estate of James H. Harky on Corlies Avenue in nearby Neptune, consisting of twelve acres and a private lake. He lived there until that house was destroyed by fire. He eventually sold the estate to the Ann May Hospital [now the present day the Jersey Shore University Medical Center] and built a new home on 1920 Corlies Avenue, called Duchene Lodge.
Reese DuPree turned Lafayette Hall into a popular night spot. There was dancing every night of the summer seasons until 2 a.m. Live music was provided by the Reese DuPree Jazz Band. After renting Lafayette Hall for three years, he purchased it in 1921. With major renovations, the Hall was reopened in June 1923 as the Roseland Cabaret. Reese invited everyone to the grand opening to dance "on my new $1,800 floor under Oriental lights." DuPree promised that regardless of expense, he'd have the "prettiest dance hall in the east for his race."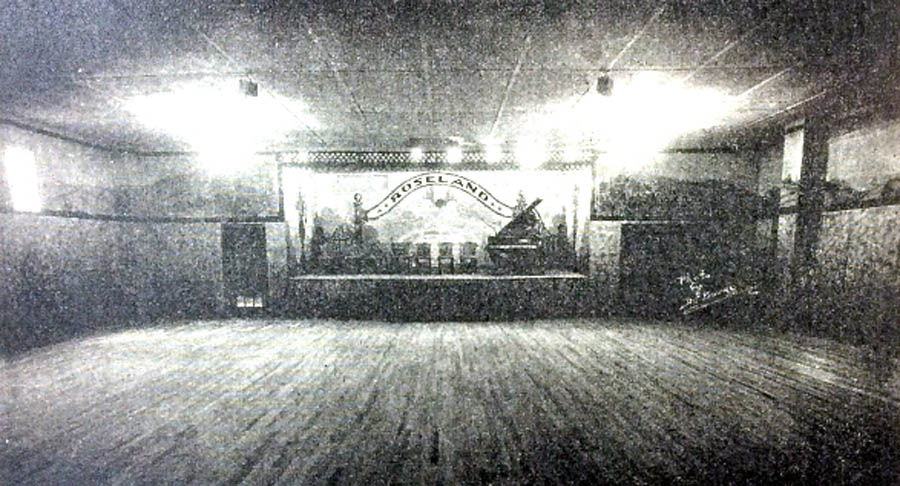 Besides dances and other nightly entertainment, Roseland Hall was also used for political meetings and even civil rights rallies; something that might have made some on the East Side a little nervous. In 1924, Marcus Garvey spoke at Roseland Hall and in 1928, famous black leader and editor of The Crisis magazine, W. E. B. DuBois addressed the Asbury Branch of the NAACP there.
Reese also found time to make recordings for the OKeh record label. In December, 1923, the Chicago Defender proclaimed DuPree "the first man of our race to record blues records for this company." Actually, Reese DuPree may have been the first African American male blues vocalist ever to record.
On December 19, 1923, the Asbury Park Press had a short note that "Reese DuPree of 720 Corlies Avenue, West Grove, owner of the New Roseland in West Park, and one-time Broadway singer, has recorded two popular numbers on Okeh Records, "Long Ago Blues" and "O Saroo Saroo." They will be released about January 1." The sides (OKeh # 8113) featured DuPree singing with piano accompaniment. DuPree wrote "Long Ago Blues." Reese DuPree would have two more releases on OKeh Records in 1924 – "Norfolk Blues" / "One More Rounder Gone" (OKeh # 8127) and "Mammy's Gone Coo Coo" / "Here's To Your Absent Brothers" (OKeh # 8167). "Norfolk Blues" has Reese DuPree singing an early county blues song accompanied by a guitar. This is one of the first, if not the first, recorded male blues vocals with guitar by a black artist. And though there's no indication of how well DuPree's records sold, they do further indicate the innovative and diverse music styles coming out of Asbury Park's West Side.
Hear Reese DuPree's recording of "Norfolk Blues" below.
While Reese DuPree had many interests, his main one was running the Roseland Cabaret. During its heyday, Roseland was truly the grandest music venue on Springwood Avenue. They always had big names in entertainment. For instance, in July 1930 their bill included Horace Henderson (brother of Fletcher Henderson) and his Twelve Dixie Boys plus Quintard Miller's Shuffle Along Review. But the Roseland Ballroom's finest moment was when on July 7, 1930, it hosted Duke Ellington and his Cotton Club Orchestra, direct from New York City. Eighteen years after he washed dishes in an Asbury Park "whites only" hotel, Ellington was back in Asbury Park's West Side.
Fires were common in the early 1900's but Reese DuPree had more than his share. In February 1931, hot ashes were inadvertently dumped into a receptacle on the west side of the building and the flames quickly spread to the northwest section of the Roseland Hall auditorium. Fortunately, firemen were able to contain the fire and save the building. There was about $5,000 in damage but it was covered by insurance.
Then in July of that same year, misfortune struck again. This time it was a fire of unknown origin that completely destroyed the Roseland Hall and several neighboring buildings on Springwood Avenue. For a while it looked like the fire would wipe out a large section of the West Side, but it was finally brought under control. Fire inspectors were never able to determine the cause of the fire, since the whole building was engulfed before they got there. This time the fire occurred a week after the majority of DuPree's insurance had expired. Of the loss of his $30,000 building, DuPree was only able to get back a couple thousand dollars in insurance. Just a couple years earlier, the Great Stock Market crash had relieved him of about $40,000. Debts incurred in Asbury Park would lead to DuPree declaring bankruptcy some years later.
Reese DuPree was never one to give up and he re-ignited his career as a performer with the aid of a singing chicken that sang duets with him. Around 1932, Reese DuPree relocated to Philadelphia where he operated the Stand Ballroom for many years. Reese again was an important figure in show business, booking and promoting appearances by major stars like Duke Ellington and Josephine Baker. He also operated the DuPree Hotel at Broad & South Streets where entertainers playing the Strand stayed. In 1946 the Strand was closed and re-leased to become an upholstery training school for returning GI's. The DuPree Hotel closed in 1950. Reese DuPree died April 30, 1963 at the age of 83.
(c) Charlie Horner, Asbury Park Museum
The complete story of Reese DuPree in Asbury Park can be found in Charles Horner & Pamela Horner's "Springwood Avenue Harmony: The Unique Musical Legacy of Asbury Park's West Side, Volume 1, 1871 – 1945" available from Amazon.com.