The Asbury Park Museum
The Asbury Park Museum is in the process of acquiring a permanent home in downtown Asbury Park. Meanwhile, we are introducing a series of rotating pop-up exhibitions in the lobby of the historic Berkeley Oceanfront Hotel, 1401 Ocean Avenue, Asbury Park, New Jersey. Our first such exhibit is "Asbury Park: 150 Years of Change and Transformation – A Segregated Seashore" that explores the history of Asbury Park's beachfront and boardwalk from 1871 to the present day. The story is told in retractable banners, a twenty minute slide show and two showcases of historic artifacts. You may visit that exhibit from now until the end of November. Admission is free. That will be followed by an exhibit on Asbury Park's diverse music history. We are continuing to acquire, for display, artifacts and memorabilia relating to Asbury Park's fascinating history.
In the meantime, please consider becoming a Charter Member or making a donation to the Asbury Park Museum. You can do either from the "Get Involved Page." You can help preserve Asbury Park's historical legacy. The Asbury Park Museum is a 501c3 nonprofit organization and your donations are tax deductible.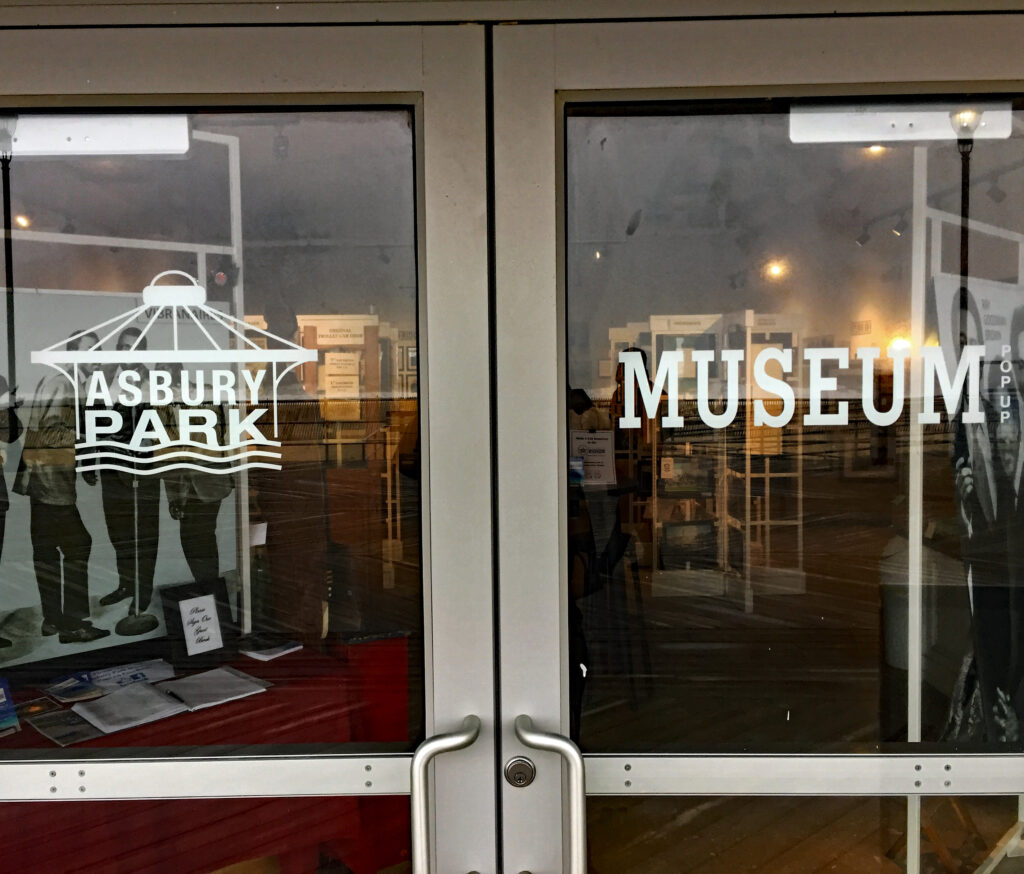 ---
Mission Statement
The mission of the Asbury Park Museum is to re-introduce, educate and advance an understanding, and appreciation of the history of the diverse, progressive, resort and urban community of Greater Asbury Park, New Jersey. The Museum strives to strengthen the bonds of the community and provide a venue for community wide civic engagement, as well as pride and inclusion.
---
History
---
Board of Directors
Kay Harris – President
Susan Rosenberg – Treasurer
Lorraine Stone – Parliamentarian
Eileen Chapman.
Charlie Horner – Vice President
Dina Todd – Secretary
Pamela Horner – Membership Committee Chair
Michelle Gladden.
---
Advisors
Owen Flannagan
Claire Garland
Rick Geffken
Tyrone Laws
Christine Lutz
Ginny Otley
Paul Ressler
Robert Stewart
Don Stine
Robert Santelli
Daniel Wolff
Melissa Ziobro