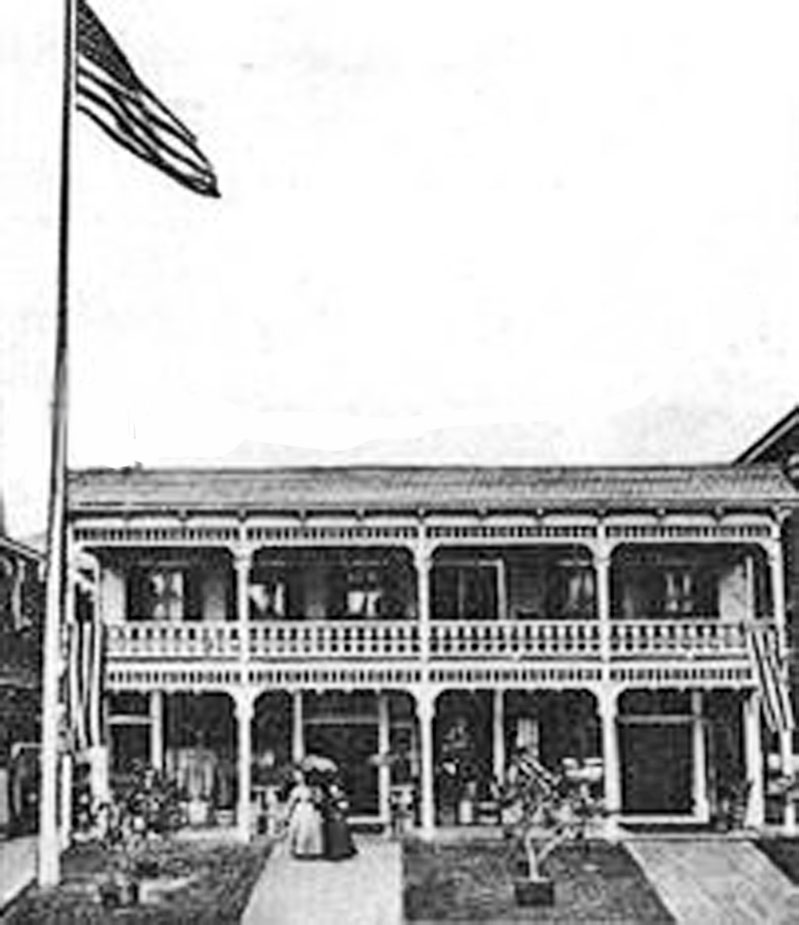 Ice cream and summer shore resorts seem to go hand in hand. Ice cream has been around for centuries but it was not until the 1870's that technological advances in industrial refrigeration and electric power made ice cream more accessible. This coincided with the beginnings of Asbury Park. One of the first ice cream parlors (called ice cream gardens then) was Day's Ice Cream.

The proprietor of the future Days Ice Cream Garden was William Fisk Day from New Providence, New Jersey. In 1861, he opened an establishment in Morristown, New Jersey which he called W F Day Restaurant, Ice Cream, and Caterer.

In partnership with his brother Pennington, William Fisk Day opened Days Ice Cream 1876 at what is now Auditorium Square near the site of the Great Auditorium in Ocean Grove. This establishment became the oldest continually operating business in Ocean Grove and it's still open seasonally today.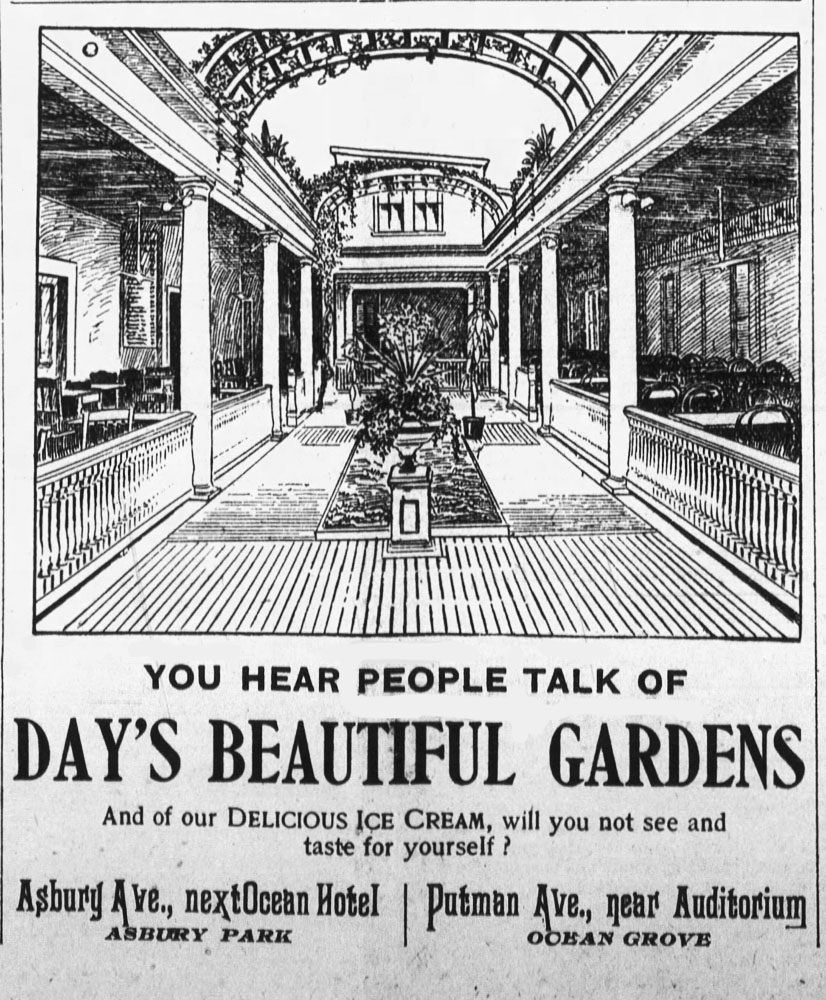 In 1878 a Days Ice Cream Garden was established in Asbury Park at 219 Asbury Avenue, near the Ocean Hotel. It was a duplicate of the Ocean Grove Ice Cream Garden right down to the type of chairs and landscaping.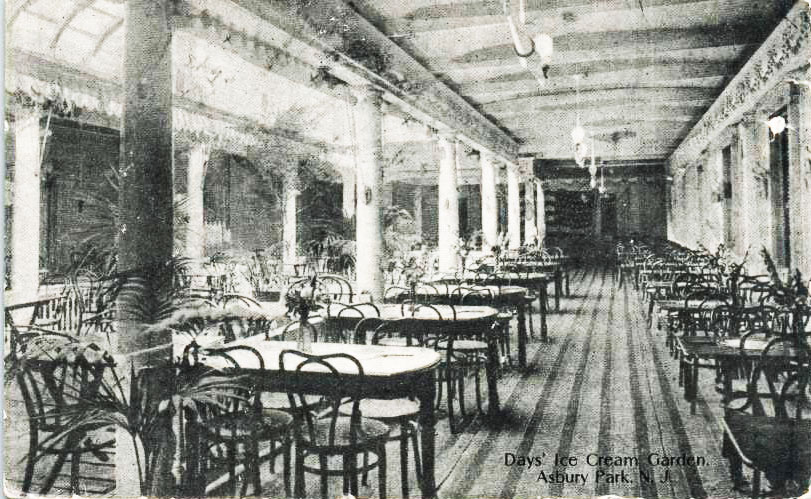 Paul Robeson, the famous concert artist, actor and athlete, once worked at the Asbury establishment as a young singing waiter. His father W D Robeson, pastor of the A. M. E. Zion Church in Somerville, was assigned to Red Bank for the summer of 1915. Paul Robeson was a friend of the Day family. This was the summer before Robeson entered Rutgers for which he had a scholarship.

The Asbury Park Day's Ice Cream Garden lasted until about 1930. The building was torn down in 1934. In more recent times, Day's Ice Cream has had an establishment on the Asbury Park Boardwalk.
(c) Pamela Horner, Asbury Park Museum